Swing Studio gives all golfers the edge
Our Head Professional, Maurice Campbell is an award winning Advanced PGA teaching professional and heads up our exceptional team of teaching professionals. Together they offer golfers of all abilities the chance to improve their game and enjoy golf more.
There are programmes available aimed at those new to the game, those seeking improvement and juniors. Set out below is the core of what we believe is a centre of excellence that the club is proud to offer.
Centre of excellence
At the heart of this service is the Swing Studio located in the original old clubhouse overlooking the 8th green and 9th and 1st tee. Using the latest CAD FACILITIES AND VIDEO your swing will be carefully analysed and programmes put in place to improve your enjoyment and give you a competitive edge.
For those starting the game it enables you to build a picture of your swing and the path to better scores. For the low handicap players it enables your swing to be fine-tuned to improve your scores.
Photometric Technology
SkyTrak is a camera-based launch monitor that captures high-speed images of the ball immediately after impact. The images captured are used to measure parameters necessary to render shot shape and carry distance.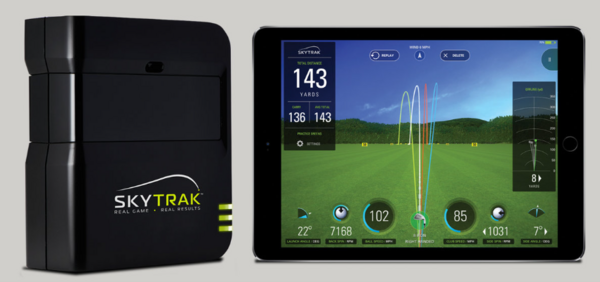 Free club health check
As a new member you will be offered a free swing analysis and for your clubs to be checked out too.
But if you want to improve your game then a great starting point would be a session in the swing studio.
For all golfers whatever their skills, ambitions or ages having your next set of new clubs properly fitted to suit your individual needs will help you enjoy your golf more, lower your scores, and build your confidence.
Open to both members and non-members it helps ensure that investing in new clubs is rewarded with better play and enjoyment.
To find out more about the Swing Studio, club fitting, golf lessons email maurice.campbell@foremostgolf.com or call 01525 244815. Also visit www.camgolf.co.uk