Welcome to Leighton Buzzard Golf Club
We are working in-line with all government COVID-19 guidance.
If you have any queries please contact the Club ahead of your visit.
Proud to be more than just a golf club
NEW in 2020 - course wide irrigation system completed.
Long term strategy to continue investment in the course and member facilities.
A modern clubhouse with excellent facilities, fabulous views and exceptional bar & catering.
Head Professional, Maurice Campbell is an award winning coach and heads up a great team in our shop.
A unique feature of membership of our club is that members have the opportunity to help shape the future and security of their club.
Starting golf is easy, fun and affordable.
Enjoy all the benefits of the clubhouse, catering and club social events with our social membership package.
A fantastic venue for corporate days, meetings and seminars.
A perfect venue for weddings and receptions.
Golf society or charity day packages.
"Just a quick note to say that I absolutely loved the round that you organised for me last week. The course is in great shape, greens were quick and true." "Everyone on and off course was very friendly too." Howie 2019
The first 9 holes were opened in 1925 and quickly gained a reputation as one of the finest layouts in Bedfordshire. It features a stunning par 3 voted as the best in Bedfordshire by the legendary golf journalist and TV commentator, Henry Longhurst. Over the following decades it has evolved into an 18 hole course offering a delightful blend of visual charm, enjoyable for golfers of all abilities.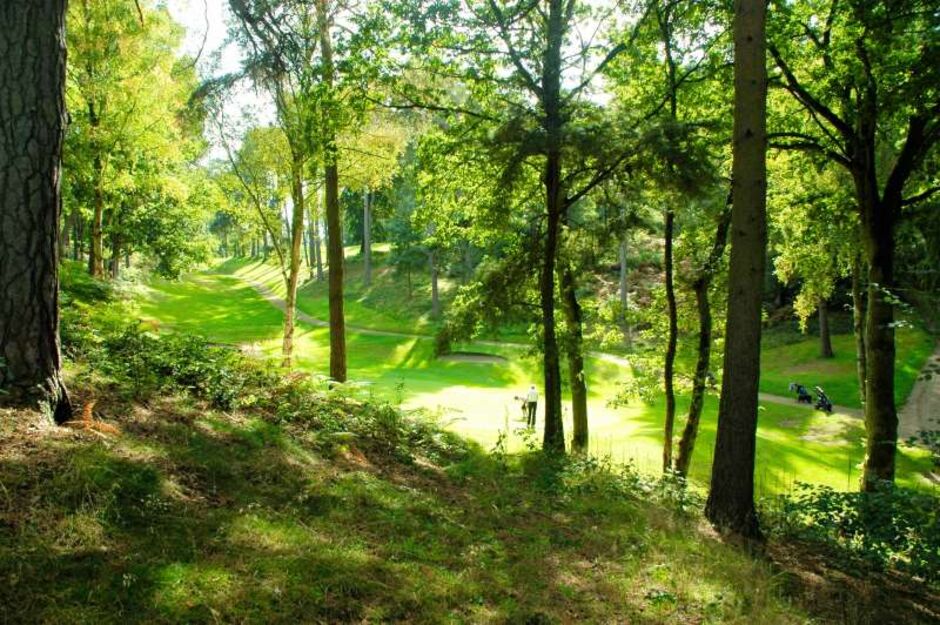 "Joining the golf club is one of the best decisions I've made and I wish that I had done so years earlier" "I have been made to feel very welcome by everyone in the pro-shop, those that run the club and the playing members." J.Woolford 2018
On the Bedfordshire/Buckinghamshire borders.
Located on the outskirts of Leighton Buzzard, it is very accessible from the M1 and A5, only 15 minutes from Woburn, Bletchley, Milton Keynes and 5 minutes from the centre of Leighton Buzzard. The golf course winds through cleverly bunkered tree lined fairways and features small excellent greens with subtle gradients. It is a course that ensures a very enjoyable and memorable experience.
Weather & Course Info
Mon 17
4ºC

Tue 18
8ºC

Wed 19
4ºC

Course Status
Leighton Buzzard: Course open. Holes 12-17 closed, No buggies allowed. Trolley users are asked to carry their clubs if possible.