Lessons and Coaching for Juniors at Leighton Buzzard Golf Club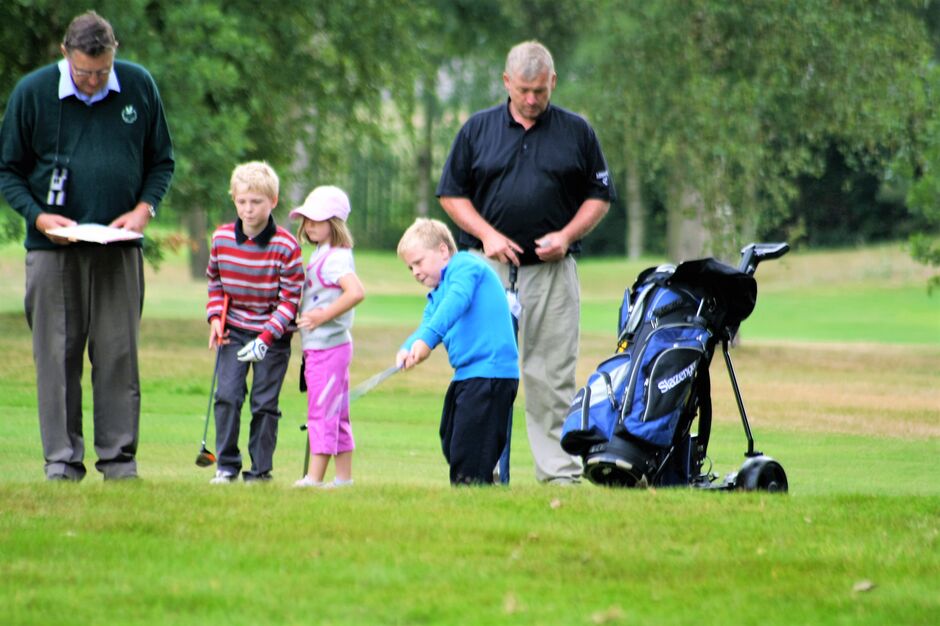 Starting your golfing journey
Group Junior coaching sessions at Leighton Buzzard Golf Club
Every Sunday, we hold lessons for juniors from beginners upward, for both boys and girls aged 5-17 years.
There are normally 2 sessions, 11am-12pm and 12pm-1pm
Group size of X10 Juniors per session
Clubs (if needed) and balls are provided
Only £20 for 5 lessons
Our aim with junior coaching is to encourage fun and enjoyment. When learning about golf it is easy to have fun. You meet new friends and those friendships can last a lifetime. Golf is a sport that you can play for many years and it does not matter what your skill level is. At Leighton Buzzard we have a long tradition of helping and nurturing young people along a path that helps them grow as individuals as well as golfers. Everyone at all levels of the game enjoys playing golf so come and visit us here at Leighton Buzzard to start your golfing journey.
Individual lessons are available from the Pro Shop team.
We take the safeguarding of our Junior members and visitors very seriously.
If you would like to find out more or book your place, contact the Pro Shop team on 01525 244815.