Thinking about Getting into Golf and not sure where to start?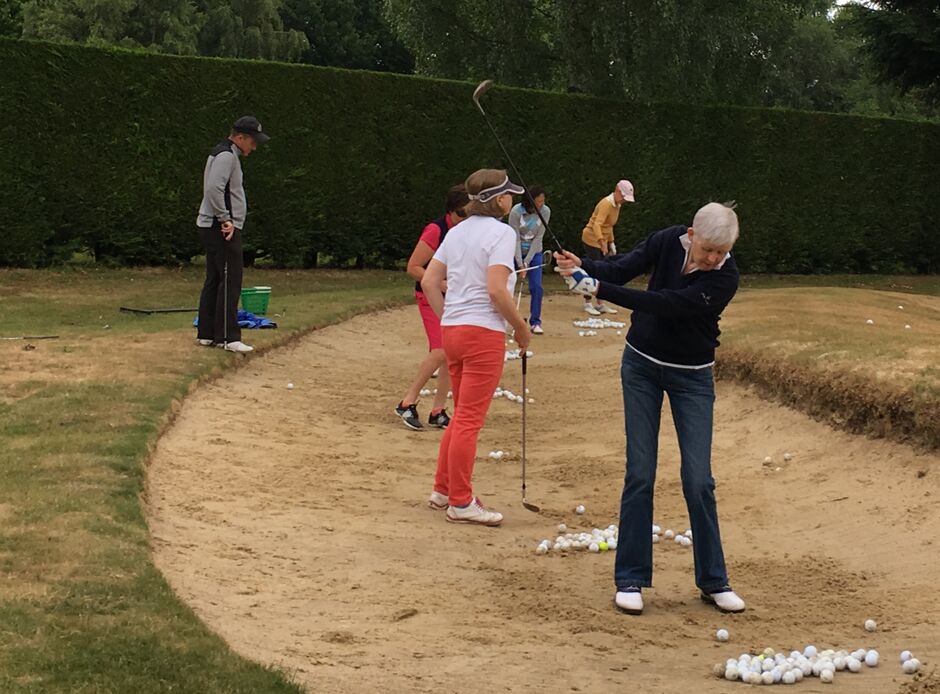 It's easier than you think!
Our team of golf professionals hold group lessons and welcome anyone who wants to have fun learning how to play and meeting new people. It's a great way to learn the game in a relaxed, quality environment, with our team of award winning golf professionals. All equipment can be provided, mixed sessions and weekly ladies only sessions, so why not give us a call.
Or contact the Pro Shop team for dates and times on 01525 244815 or email us at maurice.campbell@foremostgolf.com or visit www.camgolf.co.uk
Beginers Classes £40 for six weeks
Lesson 1 Set up, grip and golf swing
Lesson 2 Pitching
Lesson 3 Bunker play
Lesson 4 Set up, grip, golf swing
Lesson 5 Putting
Full swing
Ready to move on, what's next for me?
You can choose to enrol into individual lessons and/or you can progress to our Academy Tuition Package. Academy Info